last updated: 5 May 2022
The main teams
Extract from book 1, beginning, at the first Easy Town meeting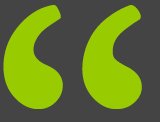 I cannot think of a single aspect of the town, its economy, its design or its people that might not be of interest to us. In fact, part of our initial work will be to identify everything that makes a town tick.
At its core the Easy Town experiment is about being curious, about trying out visions, about exploring and playing around with ideas, testing the limits of the possible, daring to try out the unconventional, questioning the inevitable, allowing for complexity.
In short, Easy Town is an attempt to interweave all aspects of human well-being into a consistent, living and breathing whole.'
Someone started to clap. And after some reluctance, everyone in the room joined in, mostly politely.
'Well, thank you,' Alice said with a smile. Not quite the lopsided cheeky smile, but she seemed to be OK.
She went to the whiteboard, next to the window, and uncovered it. A chart showed seven circles, six grouped around the central circle: Design.
'As you can see, there will be seven main teams: Design, Health and Care, Economics and Business, Ecology and Agriculture, Arts and Crafts, Admin and Society, Research and Education. Each team has main tasks, but close cooperation between all teams will be crucial. Since I believe that design is essential to every aspect of our town, I placed the Design Team at the centre of this chart. So, let's start with Design. One of the principles of Easy Town will be beauty and—'
'Why beauty?' a woman at the back of the room interrupted.
'Simple. Because our town is about healing. I don't mind experimental design. But when I go home, I want to feel well, not challenged or repulsed.'
This earned Alice some chuckles.
'Beauty?' a man in a corner smirked. 'Is that why Jack Harris is here?'
This time everyone laughed.
Jack tried to chuckle, but he was annoyed. Even more so when Alice gave him a cheeky smile before she addressed her audience again: 'No doubt, Jack Harris is beautiful. But when you talk to him, you'll notice that there's more to him than meets the eye. And that's what Easy Town could become: a place that is a feast for our senses, and a place that has substance at the same time. Something real inside and outside.'
book 1, beginning, at the first Easy Town meeting
The main teams, overview
teams in book 1 & 2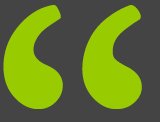 The project team had over two hundred members by now. Seven teams, seven main team leaders, quite a few sub-team leaders, and Leo's team who coordinated them all.
The seven teams had very different sizes, from twelve members in the small teams to nearly fifty in Design.
Alice was pleased that they had achieved a good mix of people within the team. There were over fifty professions represented, ages ranging from twenty-two to seventy-two, near parity between female and male team members, and a good crowd of people with other gender identities, over ten nationalities and more diverse origins, and every conceivable dress preference.
It was at the party that they all came together for the first time. Most people were testing the water, and there was this kind of excitement that comes up whenever people feel just a little rebellious — in a good way.
book 1, beginning, week 1
head
Simon Layers
sub-teams
Maisie Hall (Healthcare Management)
Adriana Bricks (Neurology)
Felicity Banks (Psychology)
Chloe Brown (Alternative Medicine)
Skye Matisse (Care)
Kate Taylor (Therapies)
Tilly Stone (Sports & Martial Arts)
River Stevens (Wellness)
head
Levi Chester
sub-teams
Maja Moos (Arts)
Roger Giles (Crafts)
further character
Jack Harris
head
Alistair Mullen
sub-teams
Tom Holbon (Business)
Graham Benson (Economics)
further characters
Seth and John
Isabel, Lucy, Fi
head
Olivia Martin
sub-teams
Ethan Jones (Town Planning)
Kim Bower (Landscape Architecture)
Jason Eagles (Architecture)
Reece Peterson (Interior Design)
Jane Tristan (Furniture / Household Design)
Chris Summers (Product Design)
Toby Sturgeon (Fashion)
Hayley Sniper (Technical Innovations)
head
Florence Webster
sub-teams
Fran Holbon (Research)
Andy Lawrence (Programming)
Robin Hussan (Education)
further characters
Daria Dodds (Programming)
Noel Hunter (Programming)
Devery Beaumont (Programming)
Javiera Fuentes (Programming)
head
Dana Williams
sub-teams
Scott Merger (Ecology)
Megan Rhys (Agriculture)
head
Colin Cross
sub-teams
Beatrice Johnson (Admin)
Michael Peters (Society)
The team presentations
Eight weeks later, at the first Easy Town conference, extended extract from book 1, beginning
16:00 | Introducing the Project Teams
Presenter: Leo Jones
DESIGN
Speakers: Olivia Martin, Ethan Jones, Kim Bower, Jason Eagles
HEALTH & CARE
Speakers: Simon Layers, Adriana Bricks, Skye Matisse
ECONOMICS & BUSINESS
Speakers: Alistair Mullen, Graham Benson, Tom Holbon
ARTS & CRAFTS
Speakers: Levi Chester, Roger Giles, Jack Harris
ADMIN & SOCIETY
Speakers: Colin Cross, Beatrice Johnson, Michael Peters
RESEARCH & EDUCATION
Speakers: Florence Webster, Fran Holbon, Andy Lawrence, Robin Hussan
ECOLOGY & AGRICULTURE
Speakers: Dana Williams, Scott Merger, Megan Rhys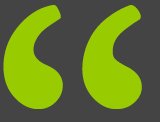 Daria, Noel and Alice sat together on the outer staircase, watching the panellists, who were taking their seats on the stage.
The screen above the stage flickered into life. Leo was standing at the speaker's desk, reading his notes. Jack and Levi laughed about something. Kim gave Ethan a hug. And Seth sat down on Tom's chair. Why?
When their eyes met, Seth held up his phone.
Alice took out hers and found a text: Tom asked me to fill in for him. He said, there are phone calls he can't put off. Don't worry. I'm with you.
Alice looked up from her phone and exchanged a smile with Seth.
'What was that about?' Daria asked.
'Tom isn't coming. Seth is taking his place.'
'Oh.'
The team presentations were a wonderful contrast to the previous events, lightly done and illustrated by an animation of the town, on the screen above the stage.
After the lights in the auditorium were dimmed, the spotlight panned over all seven teams and stopped to highlight the Design Team. They were first.
Ethan made a start by introducing the circular layout of the town. One by one the circles appeared on the screen until a full map of the town was completed. While Kim talked about the town gardens, they materialised on the screen too. Two stick fighters jumped around in the Challenge Garden, a wheelchair patient and an artist sat together in the Common Garden, easels in front of them, and a group of children explored The Senses Garden. Next Jason snapped with his fingers, and apartment houses, detached houses, workshops, factories, a hospital, a school and a theatre appeared on the map, briefly looming large and then shrinking to map-size. In his closing remarks, Jason explained how the different needs of individuals were reflected in the different sizes, forms and locations of the buildings. And he took a moment to talk about the health implications of insufficient space, closing with: 'This is what I have learned from working on our project: Not everyone needs a lot of space. There's still a bit of a caveperson in many of us. But there's a limit to how many people we can cope with in our proximity. And that too is reflected in our town planning, in the location and size of our gardens, and in our buildings.'
When the spotlight turned to the Health & Care Team, the animation zoomed in on the town centre where a cartoon wheelchair patient and their family were ready to give a demonstration of a day in a patient's life. Simon, Adriana and Skye highlighting points like accessibility to the town centre, individual rooms and routines, individual care and treatment, interacting with other patients, treatment in The Senses Garden, cooperation with craftspeople and artists, gardening on the hospital's roof, learning with children, the involvement of the patient's family in the treatments, and offers for relatives of patients such as accommodations, jobs, support groups, leisure activities, and sports groups.
And of course, the nurse who took a break on a farm, and afterwards told her patient how she learned to face down cows, got a mention too. And Megan from Agriculture added a little testily that no one should try this without a farmer's guidance.
For Economics & Business, the animation zoomed out to a full map of the town again, and while Alistair, Graham and Seth spoke, little dots and routes appeared on the map, indicating the business cycles in the town. Ethan and Simon, from Design and Health, added a few points on why the locations of businesses would play a role in the experiment, such as short distances between living and working spaces, avoiding noise and air pollution, proximity between different professions and demographies.
Seth closed the presentation with a glimpse into some of the project's companies such as dot.international, with a snap of the finger, two wheels, soap opera, simply lemons, sweat tooth, pepper books, tomato pics, chuck the limits arts supplies, straight forward systems & software, plastic free devices and office supplies, and natural packaging.
While Levi, Roger and Jack from Arts & Crafts spoke, a colourfully flickering spiderweb appeared above the town. It slowly descended and melted into the map, here and there showing little coloured flickers to indicate that Arts & Crafts would be part of the very fabric of the town by interweaving with all aspects of life. Levi closed the presentation with: 'An artist is a needy creature. The artist needs solitude, time to contemplate, time to create. But the artist also needs the bath in the crowds, the interaction, the confrontation, the praise. And while there is some selfishness involved in this, the artist always dreams of creating something that makes a difference, that makes a contribution, that gives us something we were missing or hadn't seen yet. Art, in that respect, is very generous. By integrating the arts the way we do, we hope to integrate some of this generosity, this desire to give, into our town and into our lives, no matter how needy we are.'
Admin & Society added people of all ages and professions to the map, demonstrating the balanced demographic mix in the town. As more people mingled on the streets, the first tourists and new patients arrived, and Beatrice explained how the special town features on the Hub would simplify administrative tasks in the town and make visits more pleasant for tourists and patients. Michael from Society said at the end of his presentation: 'In our experiment, we have the unique opportunity to question the way we grew up and live. And more, we get a chance to test values and rituals which reflect our time, our needs, and our priorities for our future.'
Next Research & Education sent their researchers into the field, and called their pupils and students to their lessons while speaking about different teaching methods. Then the animation zoomed in on one of the educational squares, Socrates Square, and Robin illustrated the first day in town for a young man who had no idea what to do with his life. And so he started to explore everything that was on offer: he joined the seniors during their morning workout, he helped the librarian with a new delivery of books, he peeled potatoes in a restaurant, listened to a lecture about colours and their effects on the brain, he watched as a tailor measured a new customer, he accompanied a lawyer to a client. And in the evening, he met with other young people in a bar to discuss who they are, and who they might want to become next.
The animation zoomed out again, and Fran spoke about the preparations for the actual experiment. 'At the moment, the Research Team focus on identifying all the variables we might want to include in our experiment. The next step is to set up teams who research related groups of variables, such as all the variables concerning business models, or all the variables concerning our health. And other teams will research how to connect the different fields of our town experiment.'
Ecology & Agriculture had the lights turned off, on stage and on the screen. Then one by one, lights appeared on the map of the town, demonstrating how the town would work with a quarter of the average power consumption in an industrial nation.
When the animation turned to daylight again, Dana introduced the rubbish pipelines system and talked about the water provision in town, pointing out: 'Every household will have direct access to drinking water. And we decided to make drinking water available in refilling stations throughout the town. This way we avoid the use of plastic bottles and everyone has access to drinking water everywhere. Water will not be sold in our town since we regard it as unethical to make money from a basic right, even more so when the trade with water vastly increases the use of plastic. Our water infrastructure will be financed via a small annual fee for every towner, and a fraction of that fee for every tourist.'
Megan talked about food provisions while little town farming gardens and small food processing factories materialised on the map. 'In everything we do, restoring and maintaining biodiversity is one of our aims. Therefore we will have wild growth in our town and on our fields, as well as passages and safe areas for the wildlife in our vicinity.'
While Megan gave some examples, all sorts of animals from butterflies to deer, and hens to horses drew the attention of the townspeople, who were strolling along the streets of the animated town.
book 1, beginning, conference