pepper books
A rough draft for a publishing house
---
rethinking
business
practices
---
---
Pages:
Format: ePub
Price: € (incl. VAT)
---
pepper books
Introduction
---
How we do business is one of the central questions in the town experiment of the easy town book series.
Publishing doesn't feature much in the series, but since the easy town books should get a home, it's time to start creating something which doesn't contradict the ideas of the Easy Town experiment.
The pepper publishing e-book will have a rough draft for a publishing house, and a collection of thoughts on publishing.
The publication will contain a few quotes from the book series and one extended extract: The Great Library of Sitseaf, book 2/2, travelling, Otaon
And one of the central questions is: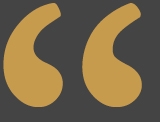 How can a maximum of people profit from a product – in this case from a single book?
pepper books
terms & conditions for a printing licence
---
One of the corner stones of pepper publishing will be to support local businesses such as local and independent book stores, local printers, local illustrators, and local translators.
And it is already possible to obtain a limited printing licences for one or all easy town books publications.
Generally, the easy town books business principles are
no exploitation, neither of people nor of resources
no discrimination
no corruption
sharing opportunities
balanced team structures
producing and trading with a low carbon footprint
no plastic, minimum chemicals
In order to obtain a printing licence, the following conditions apply:
You are the owner of an independent bookshop.
You agree with the above stated easy town books business principles.
You have a local printer who produces with a low carbon footprint.
You offer pre-ordering.
Bespoke books
extract from book 2/2, travelling, Berlin
---
We should set up book workshops, like in The Great Library of Sitseaf. Then a customer could take their favourite poems, plays or stories to the book workshop and get a bespoke edition with a unique layout, cover and binding, maybe even with illustrations. Such an edition could be offered to other people too, and someone could buy an edition designed by Mr Jack Harris. /-) Though that sounds a bit too cheesy. But if you think about it, it's unsustainable to print as many books as we are printing these days. Besides, how many books does a person really care about? I mean long-term. I'd be happy to pay a lot to have my favourite books printed and illustrated in a special edition I like as much as the contents. For Wilde's Ballad of Reading Goal, and Aïtmatov's Jamilia and Socrate's Apology, I'd definitely get special editions. And, of course, for the Lord of the Rings.
Actually, I just remembered, the Hub Station Team in Cape Town suggested something like that. And even better. They are building a writer's studio which includes a workshop for bespoke books.
Maybe we could have a book city where every craft, trade and profession around books comes together. And wouldn't be just writers and linguists and translators and researchers, it would be all the illustrators, layout people, colour makers, printing machine developers and builders, printers, bookbinders, library experts, narrators, actors, audio people for audiobooks and so on. We can easily fill a town with all of them, and there would be frequent readings outdoors and indoors. And we could have houses that look like books /-) All right now I'm getting carried away on a cloud of imagination /-)
book 2/2, travelling, Berlin
Note: I don't like the automated smilies, so I'm using /-) as my smily.
more on rethinking business
---