extracts collection sex talk, volume 1
We need to talk about sex, limping
---
We need to talk about sex
Limping
and other speculations about us and our sexuality
This is the first sex talk collection for the easy town book series, and it contains extracts from book 1, beginning and from book 2/1, travelling.
Whether short or long, each extract adds at least a thought to the questions around our sexuality.
In this first volume, you can find out how the sex talk came about, listen in on a chat between Leo and Alice about homosexuality, take a stroll with Alice and Devery on Copacabana beach and dive into one of the most diverse and dark conversations in book 2, travel to Buenos Aires for a heartbreaking tragedy, meet the friends in Cape Town who try to understand violence, listen in on the intriguing conversation about beauty with a famous actor – and more.
Pages: 169 pages, 33k words
Price: €3.98 (incl. VAT)
has been added to your cart.
have been added to your cart.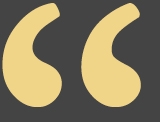 'Is there any chance of you not repeating this in public?'
'No, Leo. This whole fuss about our sexuality is one of the major things that screws with us. We have to dig in bluntly to unearth everything we humans have made weird.'
Leo sighed, but he couldn't help chuckling about the 'humans have made weird.'
book 2/1, travelling, San Francisco
---
extracts from
book 2/1, travelling
CONTENTS
---
Nudity
We need to talk about sex
Urns
Property
Couple therapy
Sex jokes
Perspectives
LGBTQ+
Is homosexuality an intrusion?
Copacabana Beach

What's wrong with a girls night?
Hoping to be liked
So what's wrong with a girls night?
Traumatic run-ins with women

Women prison and inferiority complexes
A world run by women
I never wanted to be a woman
Trouble with the body
Limping
Penis length
Prejudice
Evasive gender
This is Rio, best place for gays
You have to fuck
Your dick is not a weapon
Abortion and the Catholic Church
Trustworthy men
Sex and populism
The sex talk, a journey
Exploring why we do stupid things
Why does fear smell?
Friends
Colours of the skin, HIV and a priest
De-scandalising sex
Outfits, urns rebooted, and strictly male
Sexiness as a weapon among women?
Beauty
---
extracts from
book 1, beginning
CONTENTS
---
The vilification of the body
Porn
Happy parents
Having children?
Unwanted pregnancy
Gendered outfits
Singledom
Losing it
Sexual orientation
One night stands, affairs, relationships and marriage
Who rescues who?
Jerks of my mother's making
Role models
Abortion
---
extract from
book 2/1, travelling
I. Nudity
---
'Come on, Alice, Daria is right. Let's have some fun in this bloody private lake while we still can. And no, I won't jump ship. I'll travel with you and Tom and all the new recruits. Devery is coming too.'
'New recruits?'
'Haven't you heard?' Daria said, dipping her feet back into the water and swimming closer to the jetty.
Andy explained. 'Everyone thinks Tom is right. An international network for the project means input from all over the world. And once we have international teams, it's good to visit at least some of them, and see some of our Hub Stations.'
'But hardly anyone wants to go,' Daria added, reaching the jetty and resting her arms on it. 'Most people want to supervise the move to London and continue to work on the ideas for our town.'
'That's what I want to do,' Alice grumbled.
'Yes. But you and Tom represent the project,' Daria said. 'You have to go. Meanwhile, we make sure everything is ready by the time you arrive in London.'
'Hm. So there'll be new recruits?'
'Yes,' Andy said. 'And they'll be good people.'
'Hm. At least you are coming. How about this? You and I stay on the plane and work on the simulation while Tom does the networking.'
Andy chuckled. 'I doubt that's what Tom has in mind. Come, Alice. Get your clothes off and—'
'Hey!' Daria cut in. 'Is that how you talk to your boss?'
Andy blushed and stammered: 'Oh! Er … But you know what I mean.'
Alice raised an eyebrow. 'You're British, aren't you?'
Andy nodded warily.
'Tell me, would you actually mind if I took off my clothes? I mean, all of them?'
Daria burst out laughing and splashed Andy and Alice with water. They scrambled to their feet to get out of her reach.
When they stopped, Andy cocked his head and said: 'I'd appreciate it if you could observe a certain decency.'
Alice chuckled.
'Honestly, Alice. Let's just have some fun. And if you don't get into the water—'
Alice laughed, took a step forward and pushed Andy into the water.
Resurfacing, Andy gasped for air while Alice started to undress, observing a certain decency.
Though, why nudity was perceived as indecent, even by her to some extent, was a mystery to Alice.
A few moments later, Alice and Andy jumped into the lake together.
book 2/1, travelling, Prelude
to the sex talk in the easy town book series
Overview of sex-related content in the easy town book series
We need to talk about sex
Dive straight into the sex talk with an extended extract from book 2/1.