---
Why are these photo series on display and why now?
---
I did the major bulk of my artistic photographic work in 2010 and 2011.
In 2012, a lot of things in my life went belly up, and I lost sight of my photographic work.
In the following years, I rarely did any artistic work. Even less so when I started to do commercial photo shoots in 2013.
When I reviewed my work in recent months, I was actually surprised to find any photographs from 2012. The photograph bizarre is one of those, and strangely fitting for that year.

bizarre, 2012
becoming, 2011
A few times over the last decade, I put some time into presenting my artistic work, but in the end, I was too busy with too many other things to make any effort stick.
Four images of the photo series light dance made it into a show in a small gallery in Berlin, some works were sold privately as limited edition Fine Art Prints, and some were gifted to clients.
folded, 2011
Then came 2020, and I got sick and bored. I had already used a number of photographs to add some colour to the easy town website, but with feverish time on my hands, I went over my photo collections and put together a few series.
Looking back I would say that in most cases I dumped some images on to the webpages. At the same time, I also came up with the great idea of adding riddles to the Otaon chapter of book 2. But that's a different story.
Anyway, in 2021 I was getting close to completing book 2/2 when I realised that the Berlin chapter would need some time to stew, before I could do the final edits. And again, I had time on my hands, and this time without a fever.
And then, three different things came together.
Firstly, I looked over the website and finally took notice of the fact that the photo series were put together without much thought.
Secondly, I realised that I could use limited edition Fine Art Prints to raise money to bring the easy town ideas to life.
And thirdly, in the Berlin chapter, Alice, the main character, wraps up her old life, and there is a lot of looking back. So it felt kind of fitting to do another journey into the past, and I reviewed my photographic work from 2007 to 2021.
As a result, you can find thoughtfully assembled photo series and a wide range of limited edition Fine Art Prints.
At the end of 2021, I added nine new photo series and eight photo studies as well as a number of additional limited edition Fine Art Prints.
Many of the photographs are shown publicly for the first time, and most limited editions are for sale for the first time.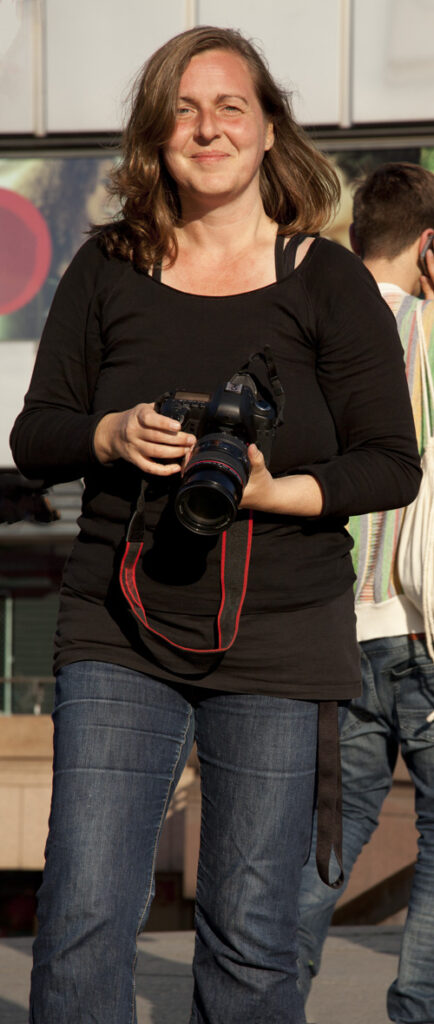 ---
more
about the photographer
and the photo series
---