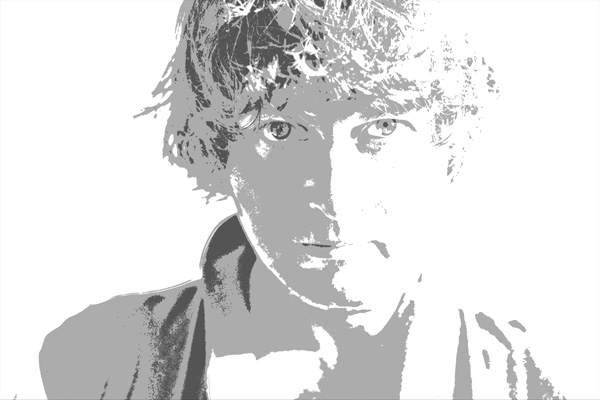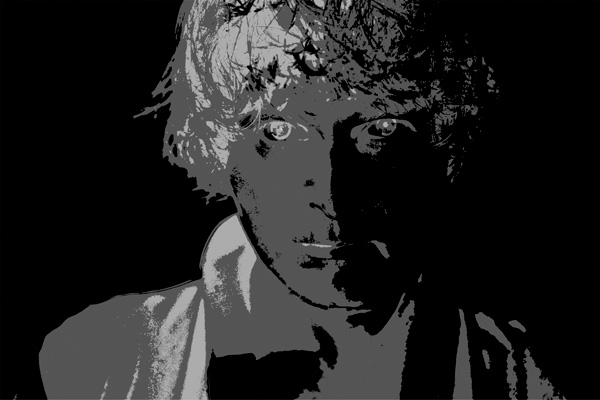 ---
About the Author – Charlie Alice Raya
---
In short: I was born in Berlin in 1972 and studied business and some economics in Berlin and Bristol (UK). Presently, I write and sometimes work as a freelancer in photography and web design.
Some of my story extended

I was born in Berlin in 1972 and grew up on both sides of the Berlin Wall, living among artists.

Elli auf dem Pferd by Annemirl Bauer

The most significant artist and grown-up for me in that time was Annemirl Bauer whose paining of me 'Elli auf dem Pferd' is a very telling depiction of me in my childhood, but it still has relevance today.

In the West and in my youth, I went in and then out of faith in a protestant free church, luckily, escaping the demand to marry an adult when I was still a teenager.

Eventually, I studied business in Berlin and Bristol with a special interest in economics, writing my final thesis on free trade and globalisation.

I had a look at the theatre world and brought Familie Floez twice to the Edinburgh Fringe Festival, tested myself as a writer, worked for TV as script continuity, and on a big budget movie as second assistant director, before deciding on taking a less crowded road and focusing more on my own ideas. I financed my own explorations through photography and web design.

I didn't grow up in any kind of conventional setting, so I never gave having a family much of a thought. Maybe I should have. But I can't say I have any regrets.

In 2012 my friend Easy got caught up in a storm which sent him into a coma and eventually into a nursing home. In the debris of this event, I found the idea for Easy Town, which started out as a small village centre where Easy and his fellow patients could find stimuli for their hurt brains, in workshops, gardens, cafés.

In the first years, I treated the ideas as purely non-fictional, always asking myself how to finance anything like it while maintaining independence. It was this question that got me hooked on daydreams, and in particular the one daydream I am sharing in the book series Seven Years Easy Town.

I embraced the idea of using the town ideas in a story for a number of reasons, most importantly, it would allow me all the playfulness I believe is important for a project like this, and also, this way, I didn't need quite as much finance to get started. Besides, the story is a perfect playground to test ideas, to play around with concepts and while doing so have some fun.

While the daydream is the basis of the story, the book version goes a lot deeper, has a lot more flesh and blood.
About my name

I was born Ella Paschiller, named after the wonderful Ella Fitzgerald, as I learned much later.

But the government in East Germany labelled Ella as a nickname and only allowed the name Ellen.

Interestingly or maybe sadly, neither the name Ella nor Ellen ever resonated with me. I have early memories of laying in my bed and testing alternatives: Ella, Elli, Ello, Ellu, Ellum. I settled for Elli, probably because I thought, I wouldn't get away with a male sounding name.

In my twenties, I felt it was time for Elli to grow up and started using the name Ellen. But it never really worked for me, and I'm glad I've abandoned that project.

Since my mother wrote a book when I was small, I kind of grew up with the sound of the type writer and some insight into writing. Two things made a particular impression on me. One, you were allowed to invent your own words and even spelling. Since spelling I didn't like spelling this was fantastic news. And secondly, you could invent a new name for yourself. Since I wasn't fond of my name, I was looking forward to the day when I could pick my own name.

No, I didn't start writing so I could choose a new name, but since I am writing, I happily put together a new name: if I went by a complete name it would sound something like: Charlie Elli Alice Raya Pippilotta Salome the seafarer.

While I love playfulness and a bit of fun, I decided to go by a shorter name: Charlie Alice Raya, though I'll still use the Elli which is generally a fine name but there is no way to write a capital E that looks good. And apart from the ring of a name, what it looks like in writing is also important to me.

Now, why did I chose this name?

To start with I wanted at least one gender-neutral name in the mix an when I looked up Charlie, I discovered that it can mean both woman and man. I thought that was perfect.

So far I've mostly identified as a human rather than any specific gender but last year I read about non-binary gender and I've started to give this some thought.

Anyway, both Alice and Raya came into the mix because characters in the book were called like that and I simply loved the names. Also, I love the combined sounds of Charlie Alice Raya, even Charlie Elli Alice Raya sounds good, though somewhat over the top.
Why I never attempted to make a name for myself

It only recently crossed my mind that this question might need addressing. So far the answer is a bit sketchy, but it should give you an idea.

To start with, a name doesn't really mean anything to me. Building a town experiment? Great. Initiating a photo collection of all shapes of faces with tips for the optimal lighting for photographers? Fantastic. Finding Jeballulo. Incredible. But a name? What's that good for. Well, right now, it would make things a lot easier for the books and my other contributions, but unfortunately, I overlooked that point.

My first 24 years were a great mess, and I think I am now at a point where I could be in my early twenties and not ride on the mess and avoid quite a few detours, and actually realise that having a name might come in handy one day.

But I was so fixated on being independent that I wouldn't commit to anything and always seek new ways to gain enough money to follow up on the ideas that intrigued me, independently, of course, and not as part of an organisation.

Though, it's not like I didn't give working in organisations a try. But my busy, curious, and independent mind wasn't a good companion on those ventures. It always wanted to improve everything and at once.

I've been a fool many times in my life, but I always allowed my grey cells to make the most of it — and learn.

Besides, like Da Vinci I value independent though way above parroting, and while I am looking forward to working with others in the future, I am glad I had these years of isolation and the chance to dig deep while maintaining ease.

I am still not eager to make a name for myself, but it's time to share the results of years of thinking and testing ideas.

PS: If you want to find out something about Jeballulo, read the Romania chapter in book 2 part 2.
On the genres of the book series

Seven Years Easy Town is a story, a daydream, a thought experiment, a thought, an adventure, an account, a challenge, a playground, a narrative, a chronicle, a journey, ideas, questions, twinkles.
It's blunt, fun, passionate, romantic, thrilling, magic.

Is it possible to tell you what genre the book series is?

Well, I'd like to opt for 'No.' But I'll try anyway.


Here are a few things to keep in mind:

The big story starts in year zero and ends in year 7, to be precise on New Years Morning 2023.
Within the big story there are multiple smaller stories, narratives, observations, conversations, questions, thought experiments, and all sorts of other things.
I divided the big story into twelve books. Most of these books have a character of their own, that is to say some are more chewy than others, some are adventures, some close to a love story. So far, there is quite a bit more about sex than I expected. Some books are political, some will take you into a fight, some through an adventure, in some you'll find actual magic — it's all there. All books, in one way or another, are about people who have set out to explore how life on this planet could work. Sometimes it's all about their town experiment, sometimes it's all about them. Sometimes they succeed, sometimes they fail. But in the end they will watch the sun rise, on the morning of the New Year in 2023.

The best way to read the books is to accept the invitation to come along on a the journey.
HOMO SAPIENS RELOADED

There isn't much we can do about the past – there is everything we can do about the future. Let's have some fun and change this bleeding world.

#stories for a future

If you think about it: politician tell us stories all the time. Why don't we fight back with different stories? Stories that not only expose stupidity, exploitation, or crime, but that sort of create a longing and a vision for something different.

I am so tired of crime and monster stories, brutality and wallowing in the past. Why can't we have stories where people get things done, explore, change, challenge, or those have done all these things already and now face new odds.
I want to see stories where we take the narrative back into our hands and aren't constantly coned by idiots and criminals.
Though, exposing our complicity might be just as brutal as the good old crime story.
I rarely use Twitter at the moment, but you can find me @CharlieARaya1.