About the author
Charlie Alice Raya
---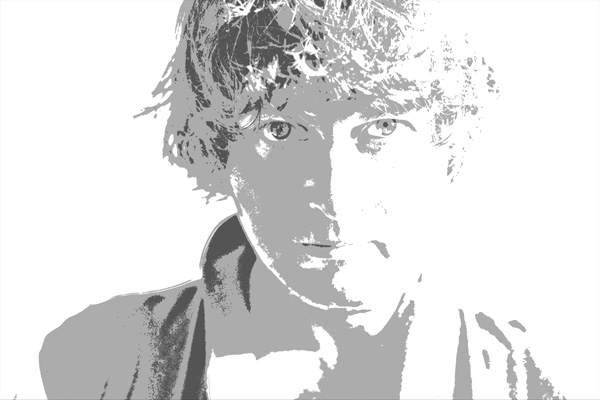 I lent my past to the main character of the easy town book series, so I can't tell you much without giving away spoilers, though my past only plays a supporting role in the series.
some insights
(contains spoilers)
---
date of birth: October 1972
age: my first twenty-four years where such a mess, I'm only now catching up with my twenties
place of birth: a hospital in Berlin
gender: dual on a journey
Over the last two decades, I identified as a human. In 2019 I read about non-binary gender, and it seems to fit. But I'm still exploring, and, I like the term dual better (see book 2/1, Flight to Sydney) or Mafem/Mo (see book 2/2, Romania). I'm taking Alice on a similar journey, though mostly, she is too busy to give gender much of a thought.
origin: of European origin, born in Berlin to Berlin ancestors, or in other words: a Berliner who doesn't do nationalities but acknowledges European roots.
upbringing: on both sides of the Berlin Wall, living among artists
education: eventually, I studied business and economics in Berlin and Bristol, UK
title of my thesis: The Wealth of Nations by Globalisation? An Inquiry into the Positive and Negative Potentials of the Globalisation Process by Assessing the Free Trade Theory Critically
jobs: Still a student, I took a look at the theatre world and brought Familie Floez to the Edinburgh Fringe Festival in 2001. After graduation, I did business jobs, wrote, filmed and worked for TV and film in assistant jobs. Then I deciding to take a less crowded road and to focus on my own ideas. I partly financed my explorations through photography and web design.
the easy town idea
In 2012 my friend Easy was put into a coma and eventually into a nursing home. In the debris of this event, I found the idea for Easy Town, which started as a small village centre where Easy and his fellow patients could find stimuli for their hurt brains, in workshops, gardens and cafés.
In the following years, I treated the easy town ideas as purely non-fictional, always asking how to finance something like that while maintaining my independence.
I used stories to test ideas for the town, and in 2016 a story came up which was more complex and more intriguing than any I had done before.
It was only a week after I finished the story that the idea to write it down crossed my mind. I had three main reasons to follow through with that idea.
One, I loved the story, and this way I could preserve it.
Two, this story is a perfect playground to test ideas, to play around with concepts, and while doing so, to have some fun.
And three, eventually the story could finance some of the easy town ideas.
How I came to writing
I grew up to the sound of my mother's typewriter. So writing was something familiar to me even before I could read.
There is more to it, but I will leave that for later.
Why a pen name?
When I listened to my mother, typewriting her book, I didn't dream of writing a book, I dreamt of getting myself a new name.
My mother wanted to call me Ella after Ella Fitzgerald, but the East German government deemed Ella a nickname and only allowed Ellen.
I never liked either name and called myself Elli. I thought I wouldn't get away with calling myself Ello or Ellu.
Anyway, because I have no bond to my names, I happily embraced the idea of a pen name.
Why Charlie Alice Raya?
I wanted a name which reflects my duality, and which has a sound I like.
There is more to it, but again I will leave that for later.
Why I never attempted to make a name for myself
It only recently crossed my mind that this question might need addressing. So far the answer is sketchy, but it should give you an idea.
To start with, a name doesn't mean anything to me. Building a town experiment? Great. Initiating a photo collection of all shapes and colours of faces with tips for optimal lighting? Fantastic. Finding Jeballulo. YES, please. But a name? What's that good for?
Well, right now, it would make things a lot easier for the easy town projects. But unfortunately, I overlooked that point.
Independence was always important to me, and so, I often chose to work on my own, instead of becoming part of an organisation or a group, where I could have made a name for myself.
And while I am looking forward to working with others in the future, I am glad I had these years of digging deep into many subjects, independently and without many distractions.
I am still not eager to make a name for myself, but it's time to share the results of years of work.

PS: Jeballulo comes up in book 2/2, travelling, Romania.
There can only be approximations to the truth.
A temporary,
usually incomplete,
often biased,