key quotes, e-books
The key quotes collections focus on key statements, key ideas and key scenes regarding the easy town project.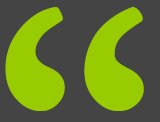 At its core the Easy Town experiment is about being curious, about trying out visions, about exploring and playing around with ideas, testing the limits of the possible, daring to try out the unconventional, questioning the inevitable, allowing for complexity.
book 1, beginning
key quotes
volume 1, book 1
Book 1, beginning tells the story of the first weeks of a town project — the drafting phase. During this time, the project teams cover a lot of ground from health care to business models, from ecological questions to the integration of arts and crafts, from new approaches to admin to an idea called the education squares, and all aspects of design from town planning to technological innovations. And programming plays a special role, be it for business scenarios or the invention of the Hub.
The key quotes and key scenes from book 1, beginning are published in this first volume.
You can find the list of contents further below.
Pages: 154 pages, 34k words
Price: €4.87 (incl. VAT)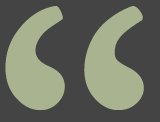 Our town experiment is not about cosying up to any political or economical view, and even less to anyone's interests. We need to be independent. That's the only way to explore how we can live on this planet without screwing said planet and ourselves.
book 2, travelling, San Francisco
key quotes
volume 2, book 2
In book 2, part of the project team travel around the world to build an international network for the town project. However, the travelling team doesn't often get a chance to focus on their ideas and plans for the town. That is why some chapters of book 2 only contribute a few key quotes to this collection. Other chapters, like South Africa, China and Romania add whole scenes.
What makes a town thrive, coexisting with nature, society, business practices and more are discussed.
The key quotes and key scenes from book 2, travelling are published in this second volume.
You can find the list of contents further below.
Pages: 161 pages, 38k words
Price: €5.21 (incl. VAT)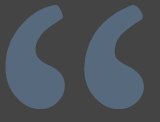 No matter where you go, no matter your own prejudices or even grievances, there are always people around with brains and cojones!
book 2/2, travelling, Berlin
key quotes
volume 1 & 2, book 1 & 2
Pages: 315 pages, 73k words, 2 files
Price: €9.70 (incl. VAT)
Contents
volume 1
---
About this collection
What you need to know beforehand
---
Before the start of the project
Alice and Jack talk for the first time
Alice and Tom meet for the first time
special: The origins of the Easy Town Idea
key scene: What's Easy Town about?
Alice and Tom meet for the first time continued
At the first official Easy Town meeting
---
Preparing the first draft for the town project
week 1, Settling in
week 2, Health & Care
key scene: Products produced in town
week 3, Business
key scene: Job models & price per task
week 3, Economics
week 4, Ecology & Agriculture
week 5, Arts & Crafts
week 6, Admin & Society
week 7, Research & Education
week 8, Back in New York
---
At the first Easy Town Conference
Q & A
key scene: The team presentations
Meetings
Contents
volume 2
---
About this collection
What you need to know beforehand
book 2/1, travelling
---
travelling, San Francisco
travelling, Rio de Janeiro
travelling, Buenos Aires
travelling, South Africa
key scene: digesting
key scene: raw materials
travelling, Australia
key scene: The Hub Station
key scene: dot.international
key scene: Cheers to all the bastards
key scene: Zoo at breakfast
key scene: Brexit in a fish restaurant
key scene: A town visit
key quotes on religions
key quote on ease
key scene: Sitting
book 2/2, travelling
---
travelling, Flight to Beijing
travelling, China
key meetings, day 2
key meetings, day 3
key scene: Surprise
another key quote
travelling, Otaon
key dialogue: religions and more
travelling, Romania
key scene: The time of the dwarfs
key scene: Crofts
key scene: Bell towers, the first town ever, and the yards idea
key scene: We can do better on a global scale
key scene: More than one town?
key dialogue: Jack's daughter is on a roll
key dialogue: Working through the dull stuff
travelling, Russia
travelling, Berlin