easy town books
rethinking– well, everything
The new websites
This easy town website got a bit overloaded over the last year, so I decided to give some of the main ideas, derived from the easy town story, their own website.
The new websites are shaping up fine and will have a lot of new material to explore.
Since it doesn't make sense to keep this website up to date on subjects that will soon have a new home, quite a bit of content has been removed from this page. But it's all coming back, only in different locations.
The new websites will be launched some time between June and July.
progress reports on the upcoming websites
progress: 88%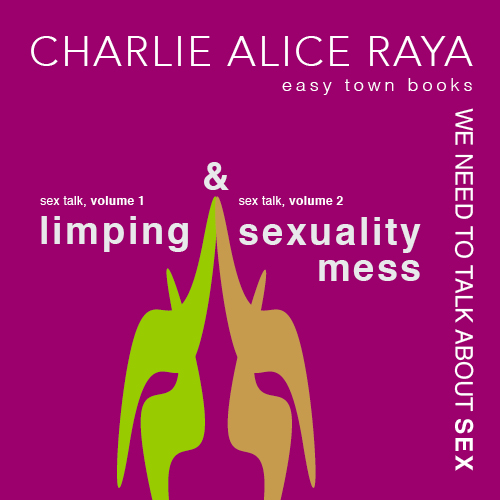 volume 1 & 2
Both sex talk collections are out now, covering sex-related dialogues, speculations and ideas from book 1 & 2.
This special bundle also includes The penis trauma.
has been added to your cart.
have been added to your cart.
volume 1 & 2
Dive straight into the heart of the town project ideas with the key quotes and key scenes collections.
This double pack includes volume 1 & 2 of the key quotes collections.
has been added to your cart.
have been added to your cart.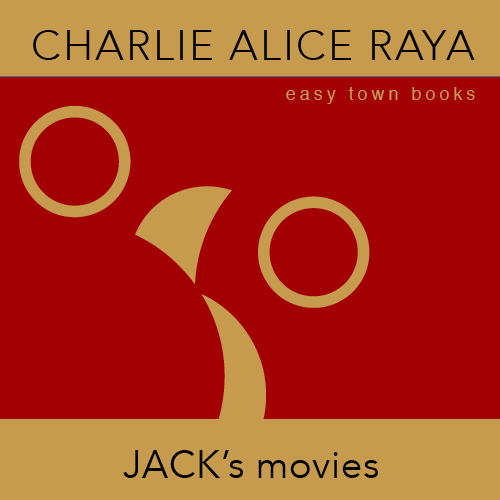 special edition
Jack's movies are stories within the easy town story.
This special edition includes: Breaking the Cycle, The Invention of Evil, and the South Africa chapter of book 2, travelling.
has been added to your cart.
have been added to your cart.
The overall story of the easy town book series is simple: a town experiment is planned in several stages, the town is built, the town gets into trouble, and some of the main characters mess things up.
But eventually, the town emerges as an intriguing model on all counts: society, economy, environment and governance.
And the main characters? Well, they go through a lot.
While the book series tells the story of a town and of the characters involved in creating, building and running it, the stories within the story also include thought experiments.
In these thought experiments, the town serves as the playground, a playground where any question can be asked, and where any idea can be tested.
'What I'd like to propose is to build a town from scratch and run it as an experiment. In the experiment, we would treat every aspect of life as a variable, as something we can put to the test, as something we can adjust until it makes more sense than our present systems. We would question every theory we know. We would question how we do business, how patients are treated, how the town is composed in terms of people, businesses, educational and cultural offers, or its layout. And we would try to find out whether we can't do better if we use our imagination, and hang our complacency in the closet.'
book 1, beginning
easy town books from the start
book 1, beginning
or drafting a town experiment
by Charlie Alice Raya
Alice Adler, a Berliner, sets out to convince the US billionaire Tom Holbon to build a town experiment. The aim of the experiment is to rethink— well, everything.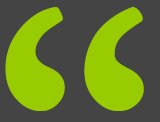 'At its core the Easy Town experiment is about being curious, about trying out visions, about exploring and playing around with ideas, testing the limits of the possible, daring to try out the unconventional, questioning the inevitable, allowing for complexity.'
book 1, beginning
easy town books
book 2, travelling
and we (still) need to talk about sex
by Charlie Alice Raya
Travelling around the world, Alice and her team build an international network for the Easy Town Project.
Travelling with them are the past, personal demons and unwittingly the issue of sex.
As each country adds something new and unexpected to the journey, Alice eventually concedes that the encounters and challenges along the way will shape the future of the project. Besides, she enjoys most of the adventures, and her recklessness gets the occasional field day.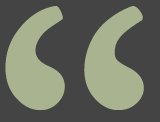 'How is Alice?' Anthony asked when he and Jazz went for a break in the morning, coffee cups and wrapped sandwiches in their hands.
'I think she'll be okay. She's not afraid to talk, or to analyse what happened. That's good. Though, she has more things to untangle from her past than I expected.'
book 2/1, travelling, San Francisco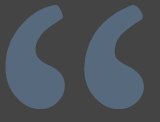 People kept referring to the project as some kind of community thing. But it wasn't. Easy Town would be an opportunity thing. Hopefully. An offer. Not a way of life where everyone has to sing Kumbaya, or where everything is predestined or controlled, or the same for everyone. But a place that gives people the freedom to be themselves, in a framework of a minimum of rules. Just enough rules to keep everyone safe, to maintain justice, to keep out exploitation, and to give jerks a good kicking in their butts.
book 2/2, travelling, China
easy town books
book 3, shaping, or it could be so easy
or it could be so easy
by Charlie Alice Raya
After a journey around the world, Alice arrives at the new project base in London, and she is glad that from now on the town experiment takes centre stage again.
However, shortly after her arrival, Alice makes a discovery which throws her off balance, and when the international teams arrive, they bring truckloads of additional inspirations and irritations.
'True power — if you think about God — true power is in creation, not in destruction, oppression or tyranny. A true and powerful leader will create not destroy.'
book 3, shaping
'They can call you Ef too. They are good kids.'
'We are not exactly kids,' Noel protested quietly.
Roger laughed. 'Did you hear that Ef? They say they aren't kids.'
A little shudder went through the bent figure and a deep voice mumbled: 'Voices like little kittens but not exactly kids.' With another shudder, Ef slowly lifted his head.
Daria and Noel nearly recoiled.
book 3, shaping
easy town books
book 4/1, building, or the impossible happens
or the impossible happens
by Charlie Alice Raya
Tom is angry. Everyone acts as if building the town is a certainty even though so far they only have half a deal. Just a few days ago, he told Alice: 'Don't you know that you haven't won yet? The town will never be built unless the government agrees, or unless you forego the experiment.'
'I know.'
'Then why are you keeping up the illusion that everything will work out? You say you don't lie. But this here is a lie.'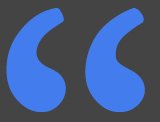 'You know how people tend to say: "But who will pay for all this?" I thought about it, and I came to the conclusion that from now on my response will be: "So long as you find the money for subsidies, state receptions, the entertainment industry, the military, or for bribes for political and economical gain, and for all the other kinds of ambiguous expenses, I will not think about this question again." And I might add: "Probable fun fact: if we build our town and do a good job with our experiments, then many government expenses won't be necessary any more."'
notes for book 4/1, building
easy town books – additional ideas
42 towns and counting
work in progress
42 towns and counting
ideas for thriving and inspiring towns
To be published: in summer 2022
42 towns and counting by Charlie Alice Raya is a collection of ideas for thriving and inspiring towns.
The town list for this collection is now complete and contains ideas for 77 towns.
It will take some more weeks to transcribe and edit all the notes and sketches for these towns. In the meantime, you can take a look at the accompanying graphics and teasers for each town. And you can
download the graphics & teaser collection for free
– a bit of food for thought for the road.
If you have any questions about a town idea, or if you would like to contribute to an idea, or challenge one of them,
WHY BUILD A TOWN AND NOT A CITY?
Alice: 'We don't want to put more people through an experiment than strictly necessary.'
Some in the auditorium laughed.
'And it will be easier to make adjustments in a town. Also, large cities suffer from overpopulation, and small towns suffer from an exodus of people and jobs. If we discover how to run a town attractively, then our results will help cities and towns alike.'
book 1, beginning, conference
easy town books – collection
The Hub
work in progress
The Hub
extracts collection plus additional material
This collection will be published on the new Hub website, this summer.
The Hub
Let's build the Hub and be done with the tech giants
by Charlie Alice Raya
with dialogues & scenes from book 1, beginning
& book 2, travelling
The idea for the Hub addresses a wide range of issues: rethinking business practices in general, rethinking online business practices, rethinking the internet including social media, communication, arts, entertainment and shopping, rethinking the digitalisation of services regarding health, town or city administrations, and tourist administrations, rethinking global business dominance, rethinking how to deal with profits, taking past and present injustices into account, and some other points.
With the support we propose for the Hub Stations, we demonstrate early on that we mean what we say, that we are not out to exploit, that we work to create not to pump dry, and that every human will be treated with respect in our businesses.
book 1, beginning, week 7
easy town books – collection
dot.international
work in progress
dot.international
a business model for a fashion company
This book will be published on the new dot.website, this summer.
dot.international
a business model for a fashion company
by Charlie Alice Raya
How to do business is one of the big questions in the easy town book series. With dot.international the town project presents an idea that could transform the fashion industry and provide a blueprint for other business sectors such as footwear, toys, publishing, photography, furniture and probably even beer.
At the core of this idea is the combination of creating locally, offering globally, and producing locally. Or in other words, dot.international would provide the framework for millions of small businesses to partake on the global market.
On top of this, with dot.international the project rethinks all aspects of fashion to ensure sustainable and respectful practises.
And there is more to it …
easy town books – special
views from around the universe
Views from around the universe — the universe normally being more clever than the inhabitants of planet Earth. After all the universe came up with the big bang. Though on second thought, maybe that wasn't such a clever idea.
This is a new collection, kind of random thoughts started and partly fuelled by my anger about the war in Ukraine, and about all other wars. The first entries include views on leaders, strongmen and war. By now, some more general views from around the universe have been added, including privilege, order, truth, victory and zebra.
So far, it's all happening online and randomly, only roughly edited. But by late summer or autumn a more complete collection should become available: food for thought and for the occasional smile – even if it might be a grim smile.
With Roe v Wade big in the news, the universe has added a testimonial from one of its planets: abortion, a short essay >
Dig deeper
about the easy town project
Get in touch
You can use this form for general questions, inquiries, suggestions or comments.
Or you can write directly to contact@easy-town.org
Emails will be answered within 48 hours whenever possible.