last updated: 9 November 2022
---
Support the easy town projects
---
You can support the easy town projects with a donation, or by purchasing a limited edition Fine Art Print, by buying the easy town books, and by contributing to the projects with your dedication and know-how.
The easy town projects include the easy town books, business ideas like dot., the Hub, the book stations, ideas for towns and cities, efforts to rethink whatever might need a rethink, ideas for movies and other stories, and more.
For donations you can use the account below.
You can state a specific project you would like to support, or you can make a donation which will be used where it is needed most.
easy town books
Ethik Bank
DE93 8309 4495 0003 46 15 21
BIC: GENODEF1ETK
by Charlie Alice Raya, in support of the easy town projects.
Part of the revenue will be used for the project ideas.
Join
Join and help to set up the projects for a worthwhile future.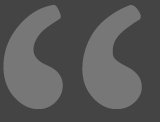 With the support we propose for the Hub Stations, we demonstrate early on that we mean what we say, that we are not out to exploit, that we work to create not to pump dry, and that every human will be treated with respect in our businesses.

book 1, beginning
Get in touch
Emails will be answered within 48 hours whenever possible.