Breaking the Cycle
---
Pages: 40 pages, 8k
Price: €2.74 (incl. VAT)
has been added to your cart.
have been added to your cart.
While writing book 2, the topic of racism kept knocking on my door, and it kept finding ways into the story.
The extracts of this collection focus on the racism which is handed down from generation to generation.
The main piece, Breaking the Cycle, is a movie (so far only in the story), and it is retold by Jack Harris, a famous actor.
Jack Harris is one of the main characters in the book series, and he splits his time between the town project and his movie career.
Some of his movies are just mentioned in the story, some are watched and, in the case of Breaking the Cycle, Jack tells Alice the story, and he gives her some insights into the making of the movie.
The additional pieces, I am Walter Kunze, How could a whole country have turned into Nazis, Alice flares up and White Africans add thoughts about the guilt of white western European ancestors.
The quotes from the Berlin chapter give this collection a fitting frame.
Contents
---
Foreword
What you need to know beforehand
---
I am Walter Kunze, Buenos Aires
How could a whole country have turned into Nazis? (extended)
---
Breaking the Cycle, South Africa
A few days earlier
Before Jack tells the story
Breaking the Cycle
---
Alice flares up, South Africa
White Africans, South Africa
A joke school, Berlin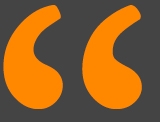 Kenny had an argument about racism with two new recruits for the dot.workshop. Apparently they were dismissive about migrants. And I'm just about to flare up when Kenny says, it doesn't help to get angry. You don't heal a decease by shouting at it or by punching it. You heal it by finding out what causes the disease.
book 2/2, travelling, Berlin
Breaking the Cycle
Blane's family tree
His mother's side
---
Blane's family tree
His father's side
---